University of California, Merced - Homecoming Celebration Presents
FAMILY WEEKEND 2019
A Family Affair...Together We Succeed
Helping You On Your Path To Success!
Friday, October 18th through Sunday, October 20th
Family Weekend is an annual event that takes place every October in coordination with our Homecoming celebration. Parents and other family members will get an opportunity to visit their students, explore the campus, and participate in various programs and events during the weekend. Through this weekend of events, families are given the opportunity to see a glimpse of their student's life here at UC Merced. If you haven't registered yet, there is still time left!
**Our office phone line is currently down. If you have questions or concerns, please submit all inquiries via email to ucmcip@ucmerced.edu. We apologize for any inconvenience. Thanks!**
Register Online or On-Site!
$85.00 for adults and $40.00 for children ages 7-17
Click here to register for Family Weekend Online:
CHECK OUT THE UPDATED FAMILY WEEKEND SCHEDULE HERE !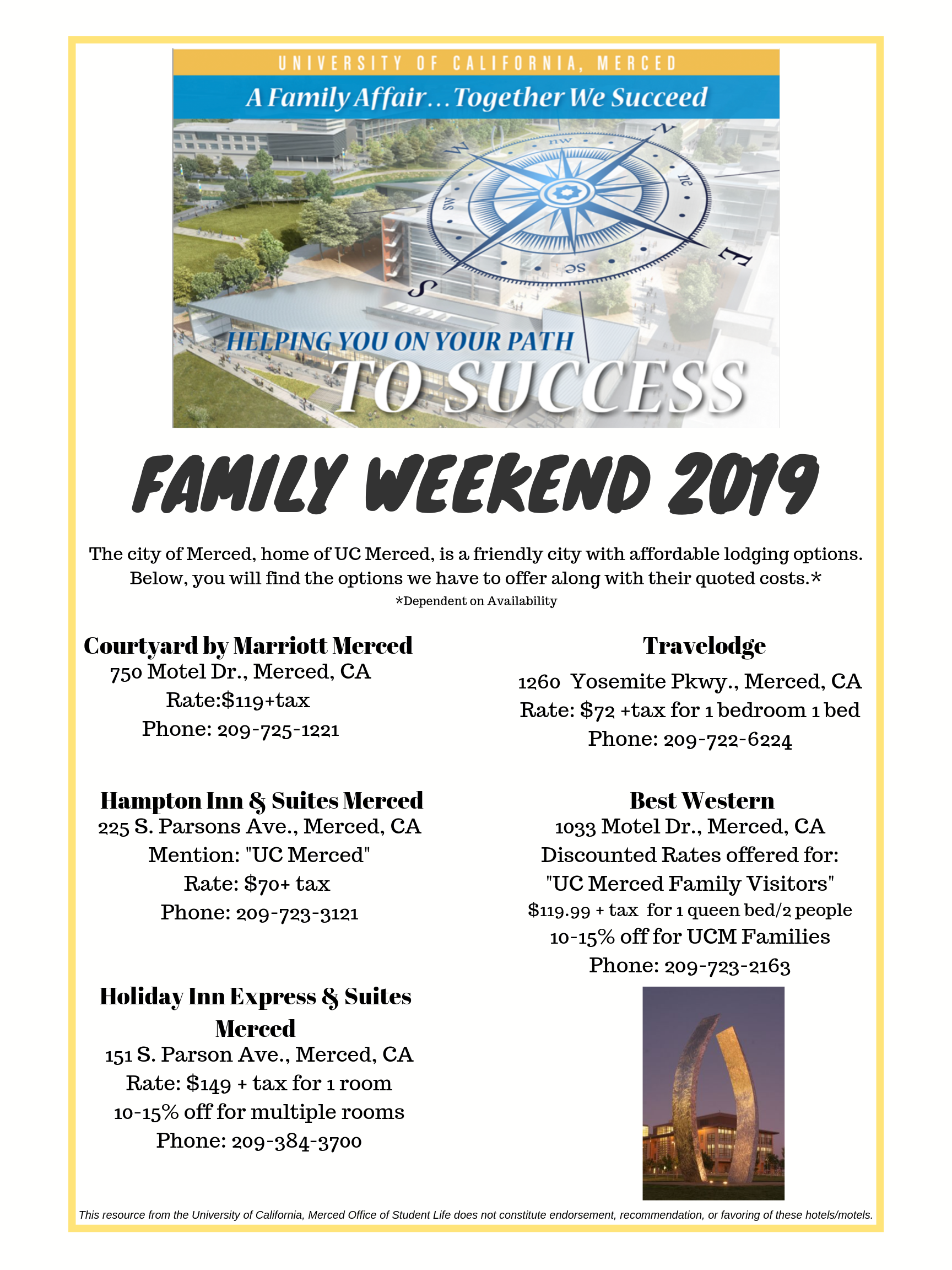 family_weekend_2019_lodging_options.pdf
Waiting For Your Family Weekend Invitation in the Mail?
Get Ahead and Check It Out Below!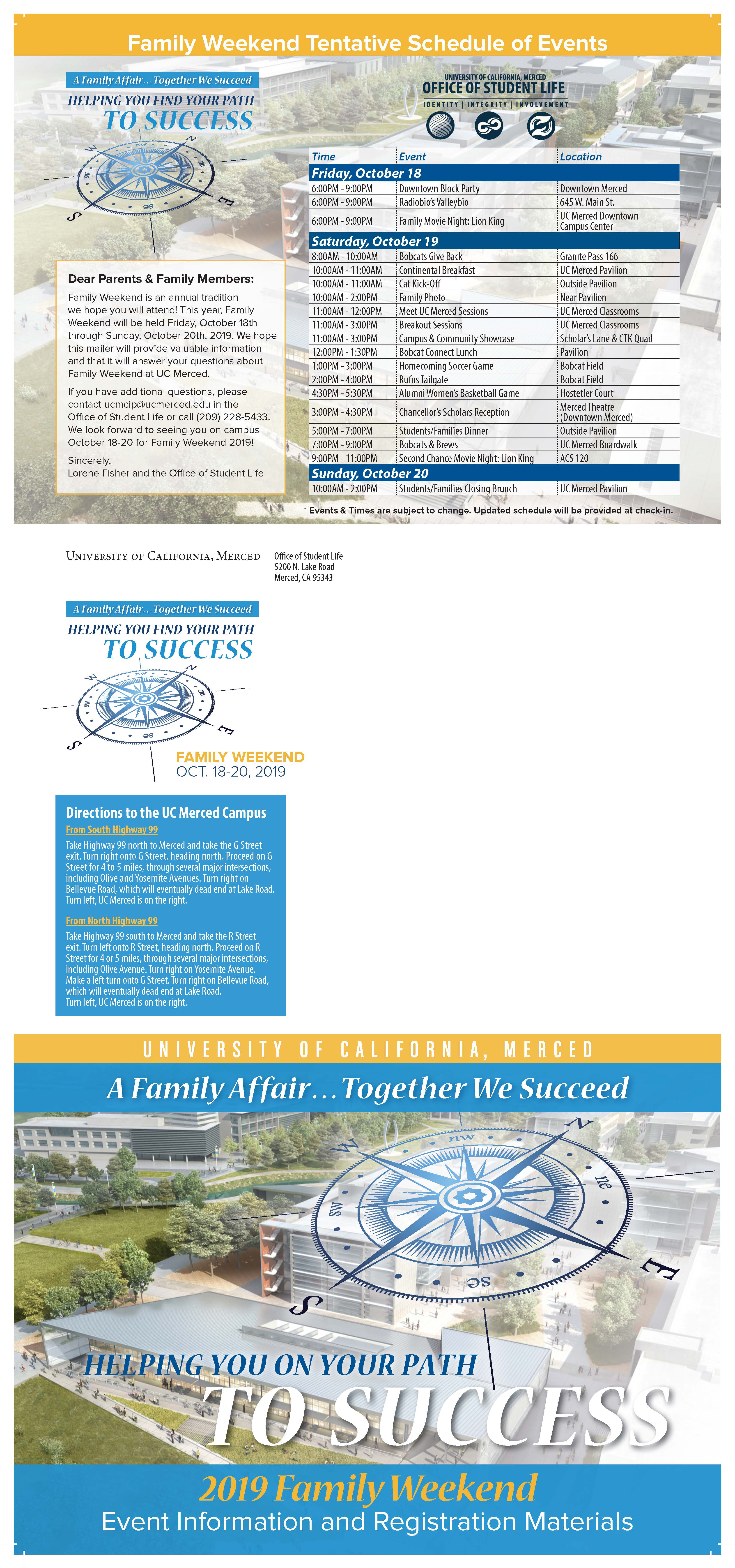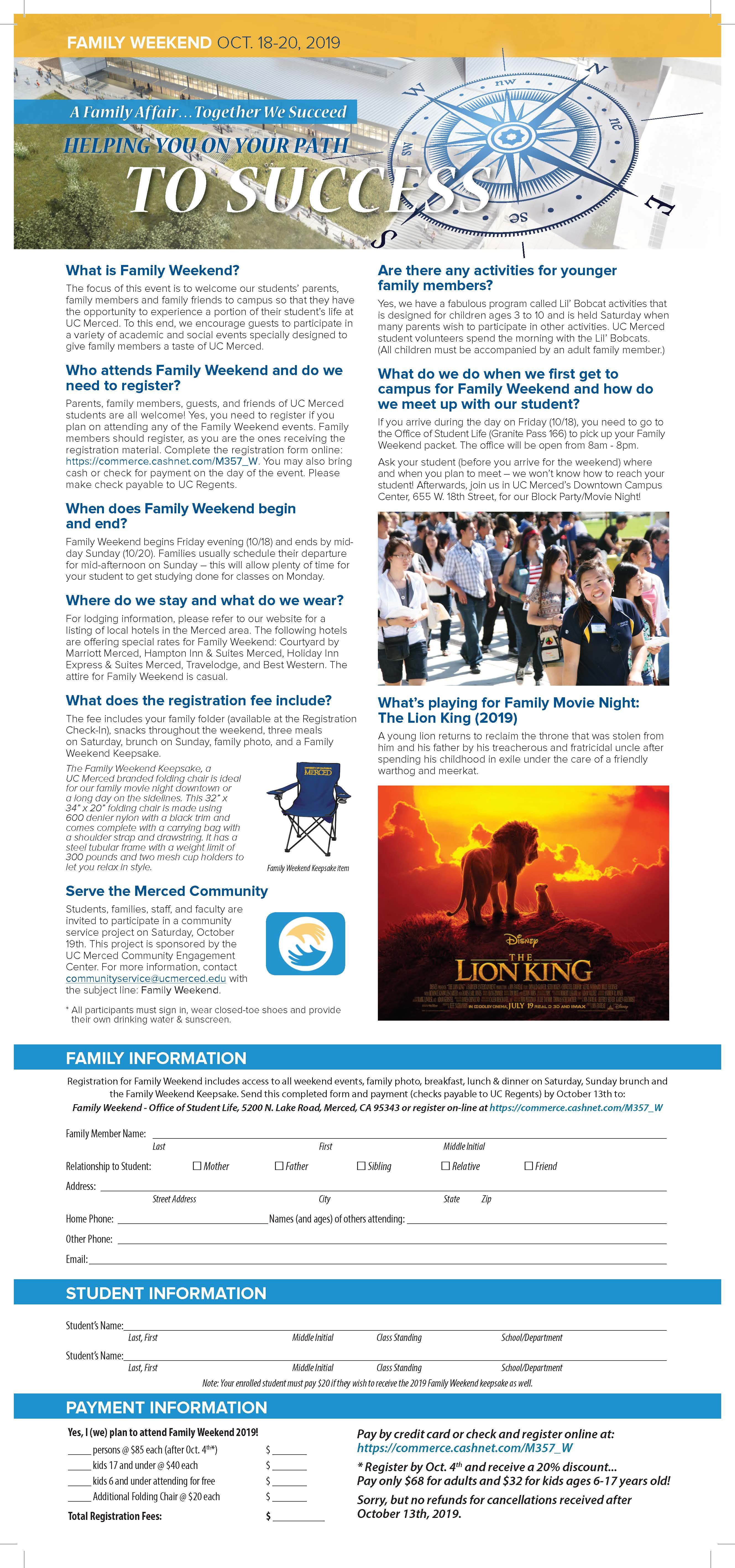 Download the Family Weekend 2019 Mail Brochure (PDF) Here!
For more information about Family Weekend 2019, please contact Lorene Fisher at ucmcip@ucmerced.edu