BOBCAT SPIRIT & TRADITIONS
---
The Office of Student Involvement is committed to building a sense of belonging and school spirit by helping students explore ways to get involved on campus, develop new leadership skills, and engage in meaningful experiences that will prepare them for the opportunities of tomorrow.
UC Merced Bobcat Spirit & Traditions should be invaluable to our campus community. This spirit dates back to 2005 when the first class of Bobcat entered the campus and crafted our school song, "My Merced." More than 14 years later, those words are still felt on campus in a set of traditions that are uniquely UC Merced.
---
PRIORITIES:
School Spirit and Traditions prioritize to always bring what they can campus by focusing on the following:
1. How do we celebrate the rich cultural backgrounds and accomplishments of our scholars and community?
2. What do school spirit and traditions for students mean to our community?
---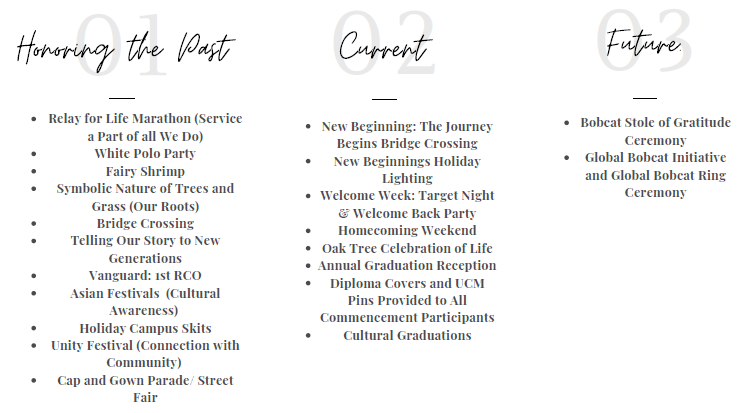 .